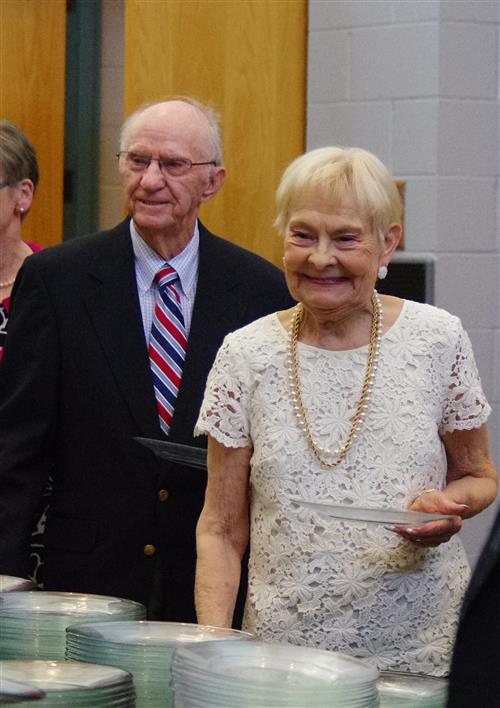 J.E. and Betty Carson, the namesakes of Carson Elementary, represent the very best in education and in Decatur, Texas, and we are proud of their legacy to DISD. Carson Elementary officially opened its doors in August of 2000.
After serving in the Army during the Korean War, J.E. returned to the states as a teacher in Paradise ISD and met Betty who was teaching in Era ISD. They married and settled in Decatur in 1955, after relocating from Kaufman ISD. J.E. taught math at the high school and middle school and coached boys middle-school basketball. Betty taught Home Economics for years and eventually brought the classroom to homebound students.
J.E. was the coach of Decatur's first baseball team. Given only $100 by Superintendent E.L. Gantt to begin the program, J.E. and Betty drove to a sports outlet store in Ft. Worth and stretched the meager budget to cover chest protectors, catchers' mitts, bats, and baseballs... and the Eagles baseball legacy was born.
In the early 70s, J.E. became the middle-school principal, a position he would hold until he retired in 1990. Betty continued to teach until 1998. Their combined service to Decatur schools represents more than 80 years of dedication to the students and teachers of DISD.
We are proud to name Carson Elementary in their honor.