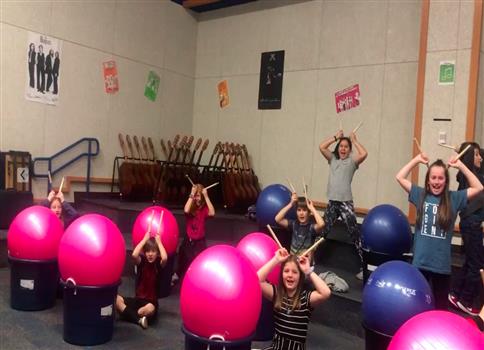 My name is Marvin Saunders and I am the music teacher at Young Elementary. I have planned many interesting activities to enhance your child's education.
The 3rd grade will be learning recorders, so 3rd grade students will receive a letter to purchase a recorder for the school year, 4th grade students will be learning ukuleles this year, and 5th grade will be learning some basic guitar.
Below you will find teacher responsibilities, student responsibilities, learning choices and my grading scale that will be implemented in my music classroom.
If you have any questions or wish to discuss your child's progress or discipline with me, please feel free to call the school at (940) 393-7400 and schedule a conference.
Teachers Expectations:
B – Be Safe: I will instruct the proper use of the classroom instruments
E – Everyone is Responsible: I will remind and teach the students proper behavior in the classroom
S – Successful Learning: I will monitor the students learning
T – Treat with RESPECT: I will treat each student with respect
Student Expectations:
B – Be Safe: Use the instruments as intended
E – Everyone is Responsible: Line up quickly and quietly and stay in boundaries
S – Successful Learning: Listen and follow directions
T – Treat with RESPECT: share, don't jump and run, treat each other the way you want to be treated
Classroom Behavior (consequences):
Disrupting Class (Talking out/not following directions):
1st Offense: Warning (Discussion with teacher)
2nd and 3rd Offense: Phone call/note home (Logical consequence)
4th Offense: Office referral in Skyward/Parent Conference
*Severe disruptions go straight to the A.P.
Programs
Music programs are put on hold for the time being but if we are able to begin doing programs you will receive a note from your child with information. Please be aware that I will remove any student from the program if they are not trying their best or if we have continuous discipline problems.
Grading:
Student grades will be earned through participation, application of learning objectives and adherence to student responsibilities.